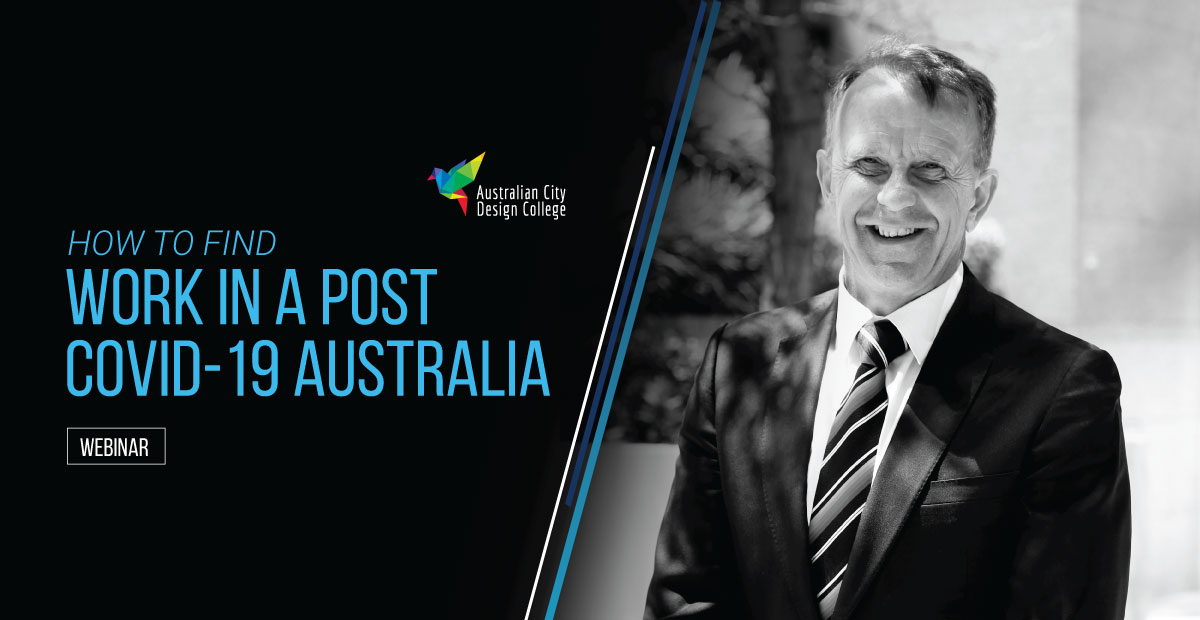 How to find work in a post COVID-19 Australia.
18
18 people viewed this event.
How to find work in a post COVID-19 Australia.
In this webinar, you will learn how to prepare yourself to find a job in a post COVID-19 Australia, even if English is not your first language.
You will learn;
Were the jobs opportunities are in Australia as we recover from COVID-19
How to get your dream job
Network your way into your ideal job – COVID-19 present new opportunities
How to meet the decision makers
How to write a resume and covering letter that will win you the job
How to be confident in the interview and optimistic in a post COVID-19 world
Meet our guest speaker – Kevin Egan (MBA, ADV. DIP, CIV TAE.)
Kevin has lived and worked in Australia for most of his professional life. He is currently conducting lectures and training for international visitors on Australian business and management practices and holds a master's degree in business administration and is a published author.
LinkedIn – https://www.linkedin.com/in/kevin-egan-9aa77a26/
Register now to secure your spot!
Date: 28th May 2020
Time: 6.30pm – 7.30pm
Location: Online (ZOOM)